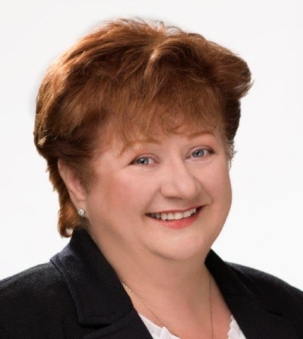 Katherine Bacon
Global Luxury Specialist™
Coldwell Banker Select Realty Brokerage
About Katherine
In this business reputation is everything! Whether you are considering upsizing, downsizing, a vacation home, condo, historic or waterfront property, let Katherine's experience walk you through the process and make your transition as stress-free as possible. Katherine is dedicated to quality service and integrity, helping buyers and sellers realize their dreams. She strives to provide her clients quality service, dedication and results. She delivers good value, respects your privacy, knows your time is precious & promises not to waste it. With Katherine's extensive
business background, people feel confident with her right from the start and with her easy smile, down to earth approach and calming personality, they feel comfortable as well. A firm believer in keeping current, Katherine's marketing techniques include the latest and the
greatest in modern technology with proven track records. As a Board of Trade award winner she is also winner of some of the industry's most illustrious awards, including current Coldwell Banker's International Presidents Circle plus Prudential's Double Legend, Chairman's Circle
Platinum & Top 1% of Producers in North America from 2006 – current. Katherine brings a highly respected business savvy to her real estate career as the industry leader & trendsetter! Katherine through her extensive training has brought numerous firsts to the real estate industry in New Brunswick and Canada and holds numerous sales records including top residential sale in New Brunswick at over $5M! You can call on Katherine for solid advice for all your real estate needs!
The Coldwell Banker Global Luxury℠ program redefines the world of luxury real estate marketing. Our Luxury Property Specialists — many of whom rank among the top luxury real estate agents in the world — have a track record of representing some of the most significant
properties of all time. Your luxury is our legacy! Katherine is also the province's exclusive member of Who's Who in Luxury Real Estate and although she is the first and only Global Luxury Specialist™ in New Brunswick be assured that along with her experienced partner, Charles Turnbull, they sell homes of all sizes and price ranges in your area. Charles and Katherine share common goals thus their logo "Experience, Integrity, Discretion". Katherine lives in Rothesay with her husband Doug and two large dogs, Nicholas and Buddy (her mascot). For more details of Katherine's services, personal background, charities and Blogging with Buddy please visit her web site at www.KatherineBacon.com. "I love this business, it's the perfect job for me, working with wonderful clients who appreciate quality and
accept nothing less! I am happy to provide personal service to new and repeat clients striving to provide the best possible results for buyers and sellers in an environment of trust and confidentiality. I invite you to contact me today for a confidential conversation about the sale of
your property or purchase of a new home and let's get started. You deserve to be represented by an expert!