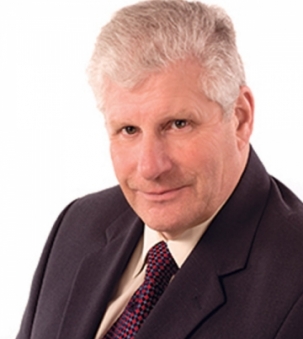 Bill Ervin
Professional REALTOR®
Coldwell Banker Select Realty Brokerage
506-639-0442

506-847-0524
About Bill
Accomplished growth leader with over 35 years of experience in the areas of General Management, operations, sales, Finance, employee relations and development and budgeting. Proven ability to manage change, to facilitate creative solutions, and proactively integrate initiatives to achieve goals and objectives. Profit and loss leader consistently achieving or exceeding revenue and cost goals while motivating and empowering staff. Extensive experience in providing a value added service and quality products to multiple end users by setting clear revenue targets, streamlining, utilizing metrics, and simplifying the strategy to the team.
Accomplishments: Lead an experienced sales team to consistently achieving high market share. Lead leasing and rentals group to "Best in Eastern Canada", accomplishing margin and lease sales. Organized first and only Liquid and compressed natural gas. Three day symposium in Atlantic provinces bringing together major decision making players to discuss future of natural gas equipment, focusing on ROI and infrastructure of natural gas to the transportation sector.
Skills: Management, customer service & satisfaction, Transportation, Contract Negotiation, Leadership Management, Hands-on approach, Networking, budgets.
Cares about: Children, Economic Empowerment, Education, Human Rights , Politics, Science and technology.
Sports: Hockey, and grandchildren participation in their sport selection.
Bill welcomes your calls