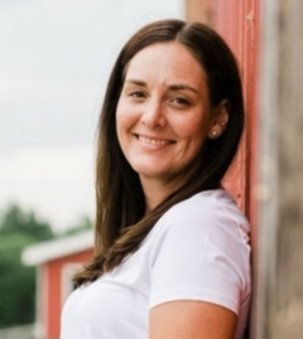 Amy Bysterveldt
Professional REALTOR®
Coldwell Banker Select Realty Brokerage
506-847-0522

902-393-7068

506-847-0524
About Amy
Coldwell Banker Select Realty is pleased to welcome Amy Bysterveldt to the company.
As a 3rd generation dairy farmer of Dutch immigrants, Amy has a passion for all things agriculture. Growing up in New Brunswick (Hillmar Farm) she quickly learned that farming is a family business. As soon as she could lift a bucket & reach the pedals, she was "hired". Sweat equity paid for snowmobile gas and life was good.
Amy and her husband own a 150 kg operation in PEI (Winterbay Farm), where for the past 15 years, she has split her time between milking cows and working in Farm Finance. Their two kids help out like she did, and it won't be long before Amy is permanently retired to the buddy seat.
Over time she realized that her experience both as a banker and farm owner helped her better serve clients.
She's a people as well as numbers person. Whether it be financing an expansion, finding ways to be more efficient, or working on a farm succession plan, every client's project was a new challenge. For her, the best part of the job has always been getting to know a farmer's goals and helping get them to the finish line.
Though it's been incredibly rewarding career she felt it was time to leverage her knowledge and support agriculture in new ways.
Partnering with experienced Realtor Marleen Wolfe, All Farms Realty offers you the full package. You get two dedicated Realtors who's love of "Ag" and combined experience is unmatched by any competitor. If you are thinking about buying or selling a farm anywhere in NB, PEI or NS, call the team best equipped to get it done. Amy can be reached at 902-393-7068. "We sell what we know."